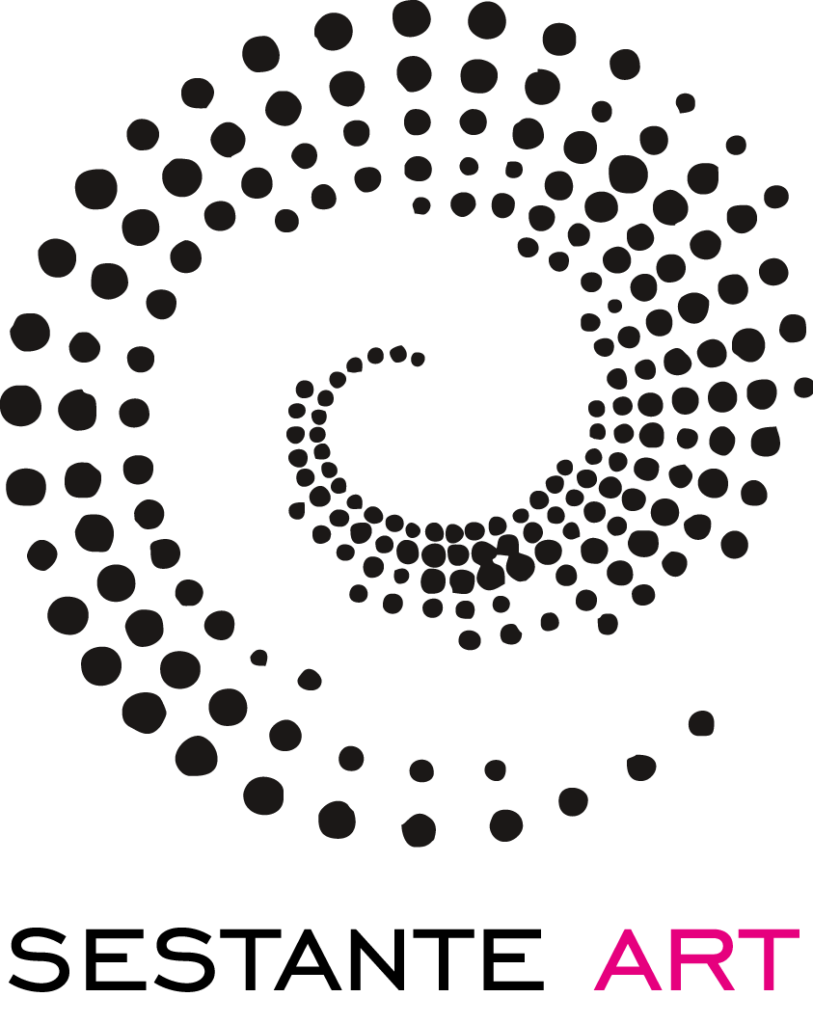 "THE SHADOWS OF EXISTENCE"
On September 29th, Sestante Art Gallery, located in Cascais, will be pleased to host the opening of the exhibition "The Shadow of Existence". The exhibition will feature painting and steel wire sculptures by Italian artist, Fabiana Viizzani Reis.
The exhibition promises to surprise visitors with its unique and ethereal artistic installations.
Her sculptures project the deepest feelings into their own shadows, such as the intangible materialization of the absence of loved ones to the lightness and beauty of the human soul.
If you are a lover of visual arts and are looking for a unique experience, be sure to mark the date on your calendar and attend the opening of the exhibition of paintings and sculptures in steel wire by Fabiana Vizzani Reis. It will certainly be an enriching and inspiring moment for everyone who attends.
The exhibition will be open to the public from September 29th and will last for a period of one month.  
Be welcome! 
"THE SHADOWS OF EXISTENCE"
by the curator: Sónia Vilan Monroy
"Sestante Art Gallery opens the door to a rich and intense universe. The first exhibition "The Shadows of Existence " invites us to dive into art and its own creative awareness.
The works of Fabiana Vizzani Reis are like a time capsule; we imagine it as a kind of Giorgio Manganelli oniric playground, where we can travel through time and capture spaces, memories, and shapes of what exists and also the shadow of what is lacking, the contrast between doubts, certainties, facts and imagination in just one frame.
As each piece of art interacts with the observer, art itself is reborn in this intangible bliss of touching eternity and impermanence in the same instant as we capture a fragment of time that shares the same space.
Art being the free expression as a power space where even the absence leaves a mark, as inspiration, a reminiscence, a shadow, or a shining touch of art.
Absence and longing curves can be shaped in infinite ways.
Fabiana's art reaches each one of us by creating a feeling of belonging and sharing the eternal grace of its existence. We connect instantly as we look at it.
The shadow of existence is like a poem from the heart. A unique signature that shows us that pain and loss can be inspiration for art.
The artist honors that and bravely gives equal space for the shadow and the light to be present in each work of art.
Fabiana uses the pain of the absence as an artistic tool to shape a shadow tribute to the presence of what was missing.
Manifesting art as a sculptor that shapes absence into eternity". The curator: Sónia Vilan Monroy
Title: "The Shadows of Existence" Artist: Fabiana Vizzani Reis
Where: Sestante Art Gallery – Cascais
When: Vernissage Friday September 29, 2023 at 6:30 pm, Performance at 8:00 pm
Duration: from September 29th to November 28th
 Fabiana Vizzani Reis, born on May 13, 1975, in Rome, Italy, is a multifaceted artist and gallerist manager with a remarkable journey in the art world.

Her educational path began with a strong foundation, culminating in a Bachelor's degree in law from "La Sapienza" Roma University in the year 2000. However, her true passion lay in the world of art and culture.

Fabiana's career took a significant turn in 2001 when she relocated to São Paulo, Brazil, where she immersed herself in the art scene. Over the years, she served as a curator, gallery manager, marchand, and cultural manager at IQ Art Gallery, demonstrating her dedication to fostering artistic talent.

In parallel, Fabiana honed her artistic skills by pursuing a degree in visual art at the Panamericana School of São Paulo from 2012 to 2015. During this time, she had the privilege of learning from esteemed artists, including Antonio Peticov, Ivald Granato, Gregorio Gruber, and Sergio Gregorio.

Her involvement in the art world continued to flourish, leading her to co-curate "Esquina da Arte," an urban art gallery in Itaim, São Paulo, in 2015. This marked a significant milestone in her artistic journey.

Fabiana's artistic talents transcended borders, and in 2016, she held a solo exhibition titled "Mulher sem filtro" at Parede do Artista – Hotel do Chiado in Lisbon, Portugal. This international exposure led to more opportunities, including a collective exhibition called "Pangea" at Abraço Art gallery, also in Lisbon, in 2017.

In 2017, she realized her dream by inaugurating her own gallery, the Sestante Art Gallery and Atelier in Lisbon. This gallery not only became a platform for her own work but also a space to promote other artists.

Over the years, Fabiana continued to exhibit her art globally, with shows in New York, Miami, Switzerland, and various prestigious venues in Europe, including the Louvre in Paris.

Her dedication to the arts also extended to her education, as she pursued a Portuguese degree in Art, Sculpture, History of Art, and Art Curatorship at CSA – Cascais School of Art in Portugal. She furthered her knowledge with a degree in Cultural Management and Museology in Barcelona, Spain.

In recognition of her artistic talent, Fabiana received the Isabelle D'Este International Art Contemporary Premium for her painting "Accipit" in 2021.

Her journey reached new heights in 2022 when she earned a Master's degree in Arts and Culture Management from the Rome Business School. Fabiana continued to exhibit her work in prestigious international art fairs, showcasing her talent in Rome, Paris, and Barcelona.

In 2023, Fabiana holds a Master's degree in Arts and Culture Management from VIU Universidad Internacional de Valencia. She proudly owns and manages Sestante Art Gallery and Atelier in Cascais, Lisbon, Portugal, where she continues to be a guiding star in the world of art, just as the ancient sestante navigated sailors through the seas. For Fabiana, art is the guiding light that allows her to transcend the ordinary and discover her true self
Fabiana Vizzani Reis
"The Shadow of Existence"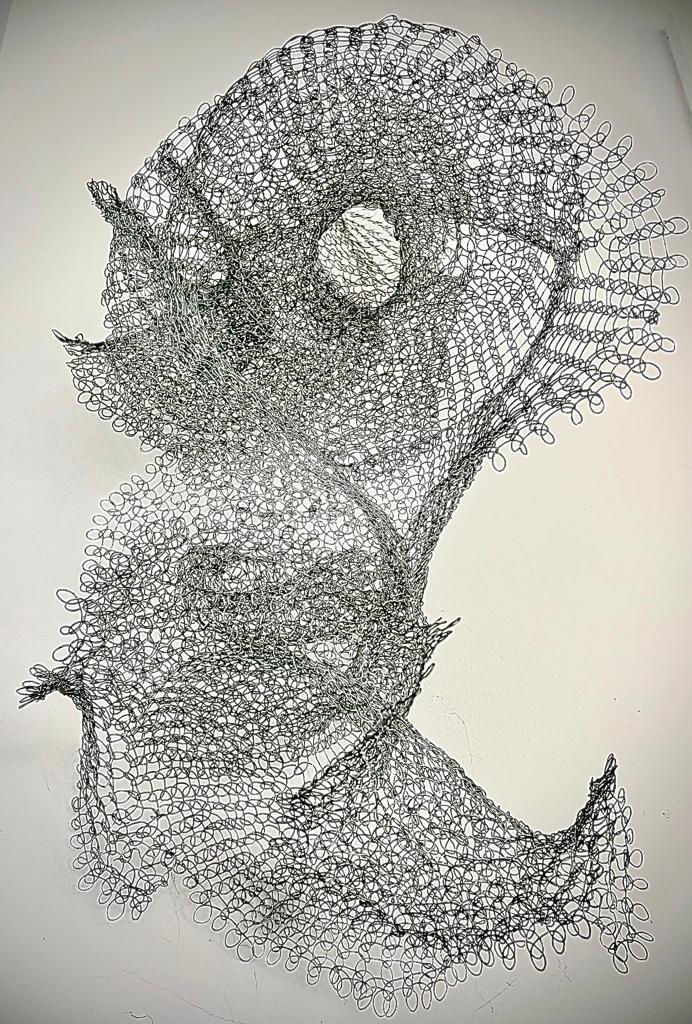 "BANDEIRAS E CORES ENTRE NÓS"​